MCDM'21 - paper no. 5
---
A NEW APPROACH FOR CRITERIA WEIGHT ELICITATION OF THE ARAS-H METHOD
Maroua Ghram, Hela Moalla Frikha
Abstract:
Criteria weight inference is a crucial step for most of multi criteria methods. However, criteria weights are often determined directly by the decision maker (DM) which makes the results unreliable. Therefore, to overcome the imprecise weighting, we suggest the use of the preference programming technique. Instead of obtaining criteria weights directly from the DM, we infer them in a more objective manner to avoid the subjectivity and the unreliability of the results. Our aim is to elicit the ARAS H criteria weights at each level of the hierarchy tree via mathematical programming, taking into account the DM's preferences. To put it differently, starting from preference information provided by the DM, we proceed to model our constraints. The ARAS H method is an extension of the classical ARAS method for the case of hierarchically structured criteria. We adopt a bottom up approach in order to elicit ARAS H criteria weights, that is, we start by determining the elementary criteria weights (i.e. the criteria at the lowest level of the hierarchy tree). The solution of the linear programs is obtained using LINGO software. The main contribution of our criteria weight elicitation procedure is in overcoming imprecise weighting without excluding the DM from the decision making process.
Keywords:
Multiple Criteria Decision Aiding, preference disaggregation, ARAS H, criteria weights, mathematical programming
Reference index:
Maroua Ghram, Hela Moalla Frikha, (2021), A NEW APPROACH FOR CRITERIA WEIGHT ELICITATION OF THE ARAS-H METHOD, Multiple Criteria Decision Making (16), pp. 89-109
Full text: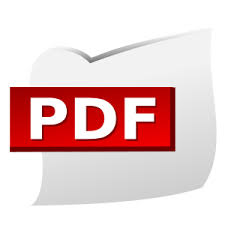 download

This article is licensed under a Creative Commons Atribution- NonCommercial International License .