MCDM'19 - paper no. 9
---
IDENTIFYING STRATEGIC DEVELOPMENT OBJECTIVES FOR EUROPEAN UNION STATES USING THE DOMINANCE-BASED ROUGH SET APPROACH: THE CASE OF POLAND
Kazimierz Zaraś, Jean-Charles Marin, Bryan Trudel
Abstract:
The use of the dominance-based rough set approach (DRSA) to help identify and prioritize strategic political, economic, sociological and technological (PEST) objectives for European Union (EU) countries is presented. The countries are first grouped into three categories: [A] those that are doing well according to the selected indicators; [B] those that need support to acquire category A status; [C] those ranked the lowest and needing special support with regard to the criteria considered. The categories correspond to tertiles within the average ranking of all EU countries. DRSA then provides decision rules based on PEST needs in order to improve the development and classification of the country. We conclude that by using this methodology, the EU could identify the strategic objectives to be given priority in order to stimulate its economic development or to improve the economic and sociological status of any country in the union. The case of Poland, a category C country from an economic perspective, is of particular interest.
Keywords:
international development, European Union, international aid, economic growth, strategic objectives, rough-set theory, dominance-based rough set approach, selection of portfolio projects
Reference index:
Kazimierz Zaraś, Jean-Charles Marin, Bryan Trudel, (2019), IDENTIFYING STRATEGIC DEVELOPMENT OBJECTIVES FOR EUROPEAN UNION STATES USING THE DOMINANCE-BASED ROUGH SET APPROACH: THE CASE OF POLAND, Multiple Criteria Decision Making (14), pp. 144-156
Full text: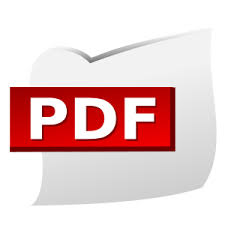 download

This article is licensed under a Creative Commons Atribution- NonCommercial International License .